27th september 2017, Moscow
The 8th annual conference of
it

SMF

Russia is an event for professionals in IT service management and related disciplines

It is going to take place on the 27th of September 2017 in Moscow, Russia at Radisson Slavyanskaya hotel. The title of the conference is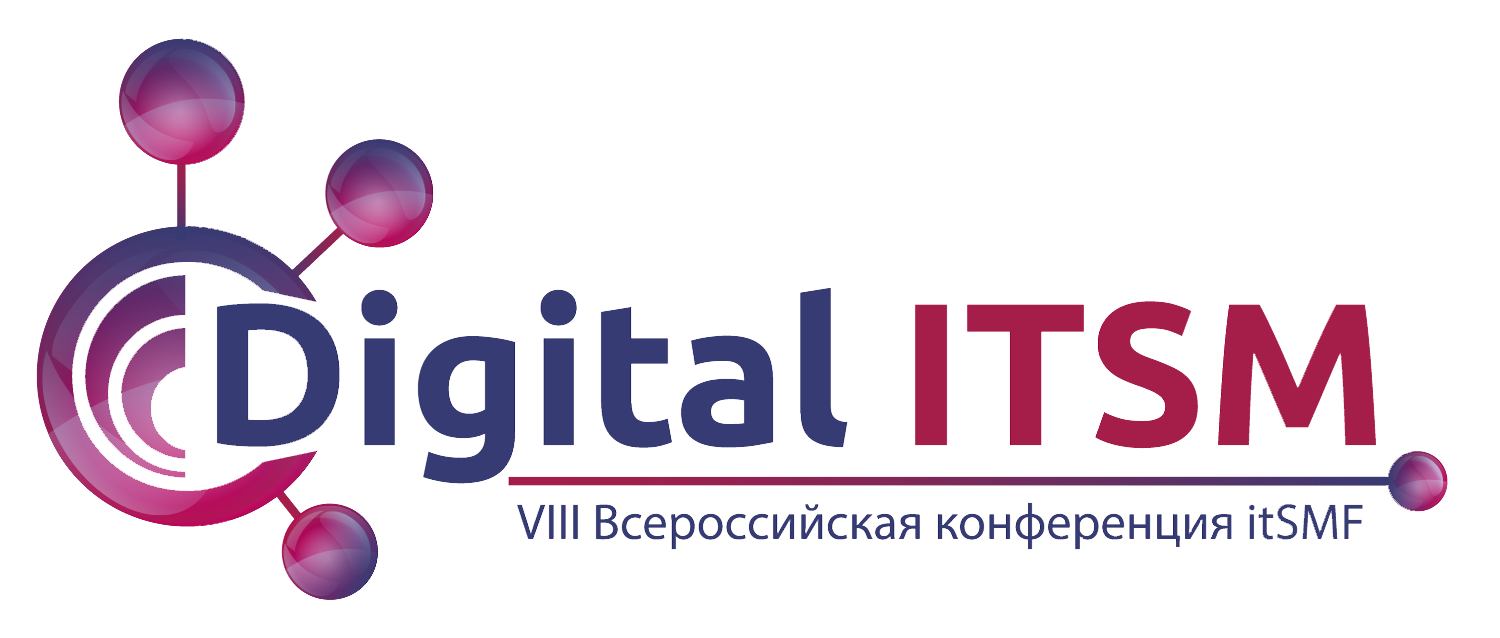 We invite all IT professionals to take a journey to unexplored business spots, which are consists of pure IT services environment also called Digital Economy. As usually, will keep the best traditions of itSMF Russia in the forms of best practices, useful meetings and new learning. Everyone, who happens to attend, will remember the conference. We will cover the issues – how ITSM influences on Digital Economy and vice versa.
No way you can plan your vacation for September 27th, 2017! Move all your appointments to different dates! Probably not only you, but also your partners and colleagues will want to attend this important event – so, invite them too!
Attendees of the conference "Digital ITSM" will have an opportunity to select and attend several sections, dedicated to the most difficult issues, the most advanced IT management practices. You will be able to go deep in thoughts on the topic, which might be relevant to your company or for you personally. We'll talk about experience of the best projects. You'll have a chance to attend master-classes. You'll learn something new about ITSM tooling. Recognized experts will answer your questions.
Conference speakers are experienced professionals, successful managers and competent consultants. They are ready to share their experience with the colleagues. Every presentation will be selected by the Expert council of itSMF Russia, and by the Program committee of the conference – Quality is guaranteed.
To submit the application for presentation
Don't miss! On September 27th annual conference of itSMF Russia will bring you a lot of useful knowledges and new acquaintances.
Be sure to follow the conversation on Twitter and other social networks using #DigatalITSM.
Registration
Conference program
27th september
09:00 — 10:00

Registration, coffee break, communication, exhibition

10:00 — 12:30

Plenary session

12:30 — 13:30

Lunch, communication, exhibition

13:30 — 15:30

Continuation of parallel performances

15:30 — 16:10

Coffee break , communication, exhibition

16:10 — 18:10

Continuation of parallel performances

18:10 — 19:10

Reception. Discussions. Exhibition
EVENT LOCATION
«Radisson Slavyanskaya»
Europe Square, 2, Moscow
Organizing committee
Anton Boganov

Andrey Boganov

Grigory Gryazev

Ilya Haet

Anton Lykov

Tigran Matinyan

Vladimir Pavlov

Julia Romacheva

Pavel Solopov

Ilya Sukhov